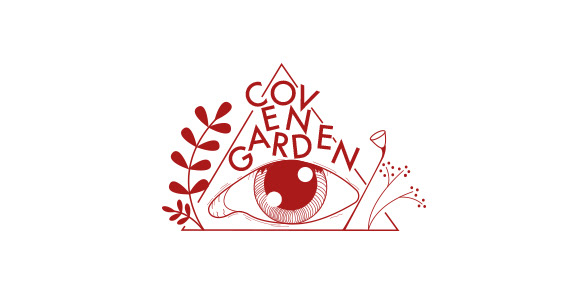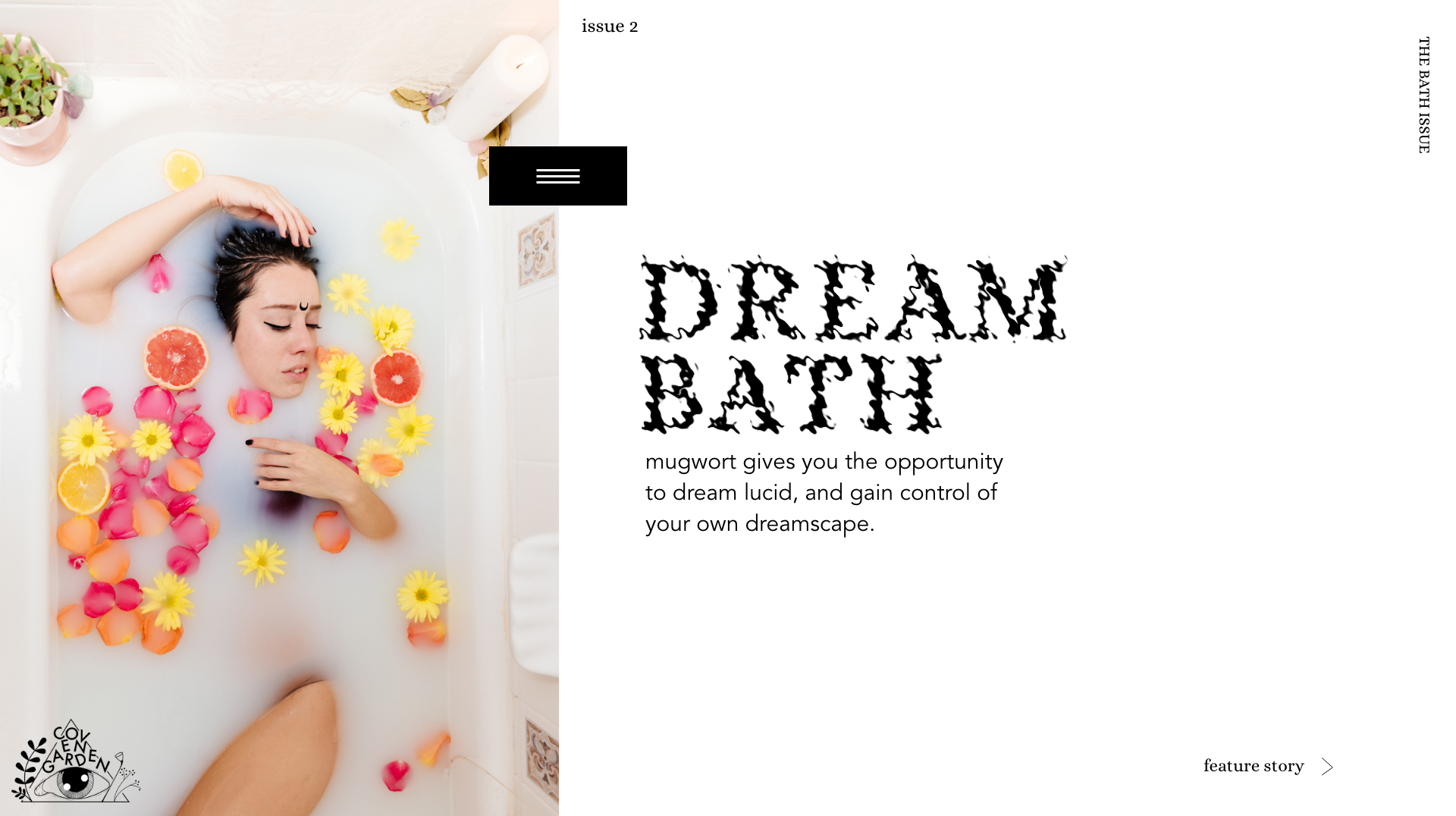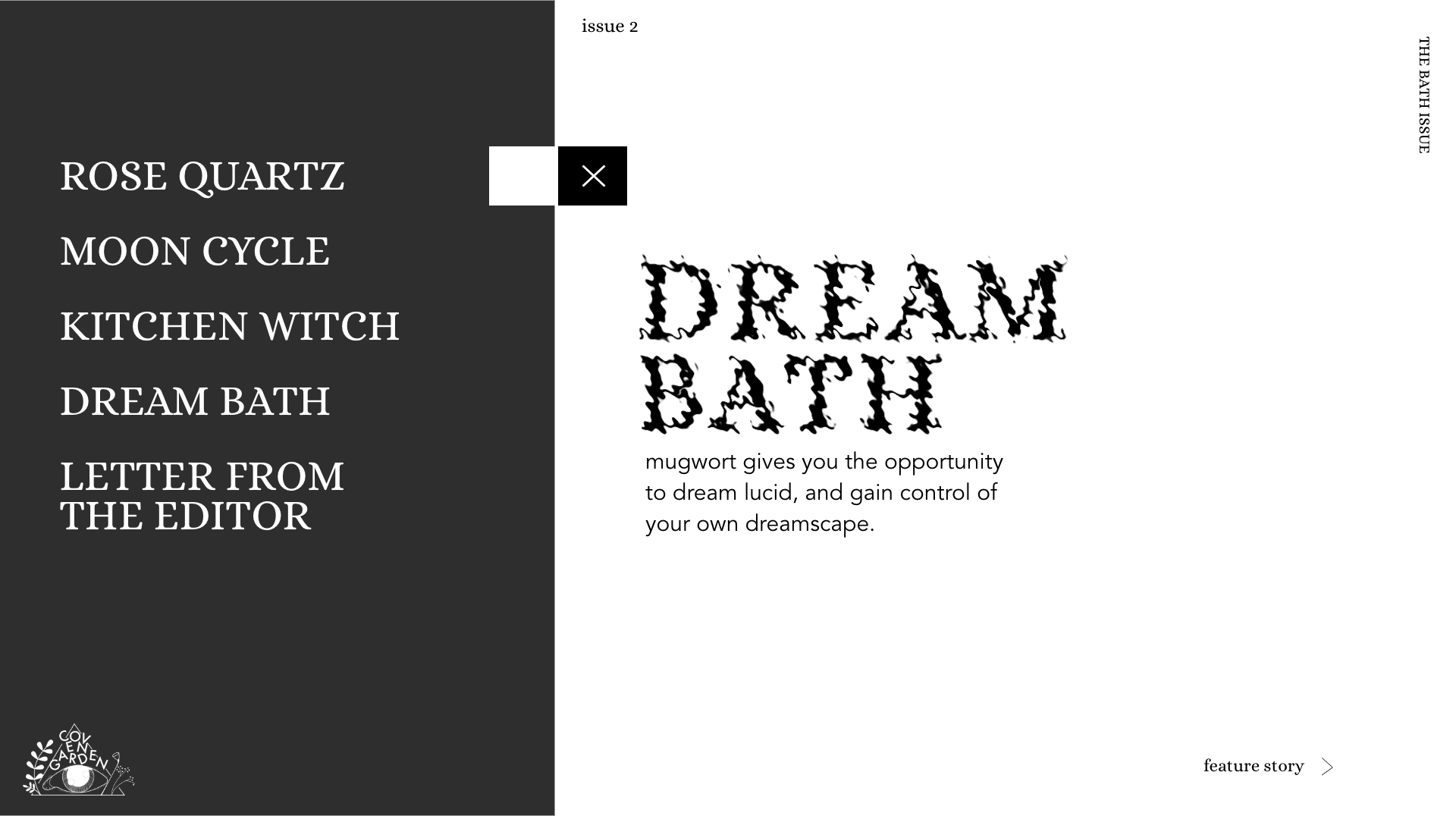 There are two options for navigation: the hamburger menu shows the navigation that is always there, alternatively, you can use the bottom navigation to walk through the table of contents, and see everything in the current issue. 
The main article is all about taking a good ol' fashion witchy bath. This article has three pages, filled with pull quotes and typography that moves like the water you'll be soaking in.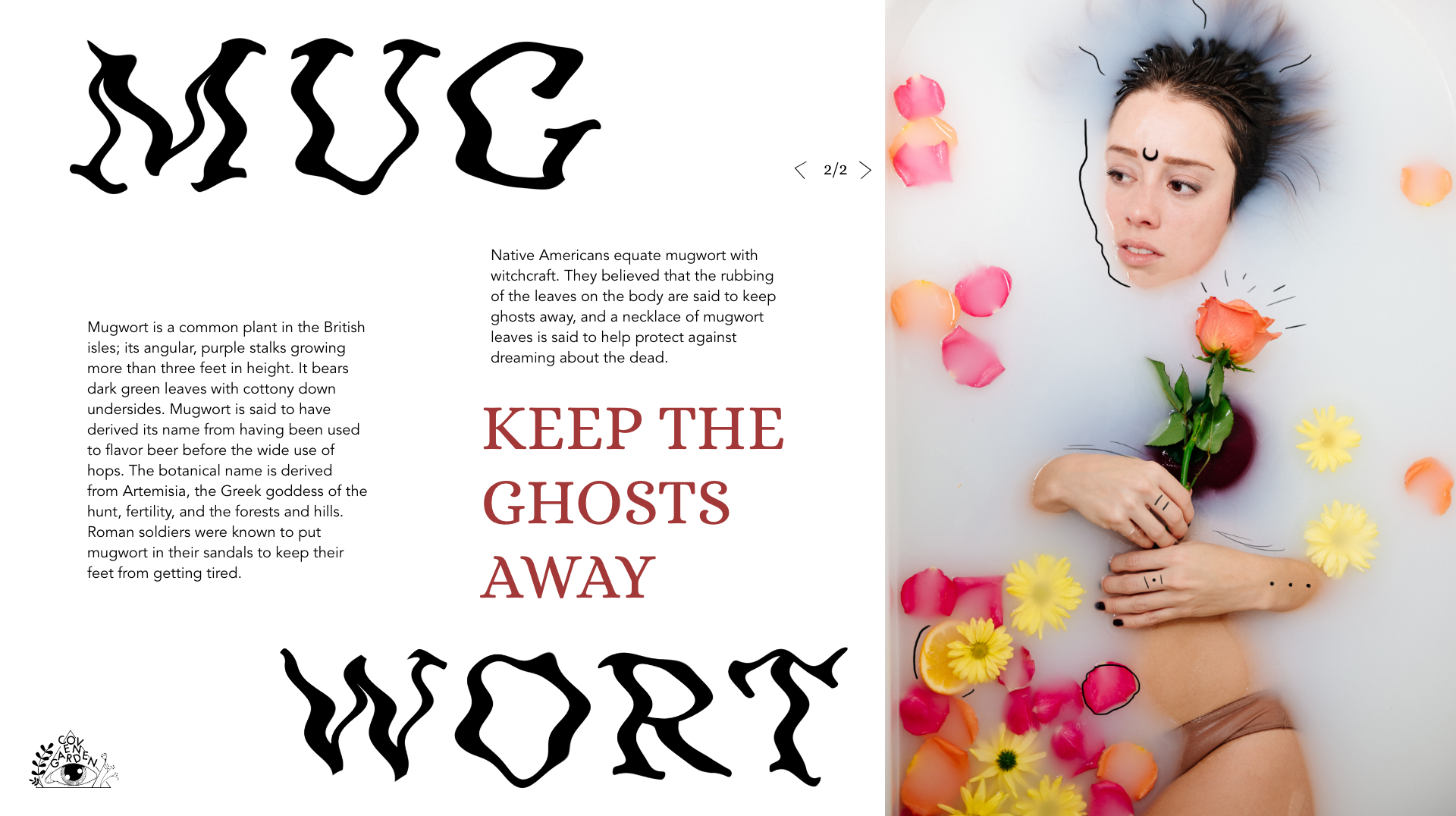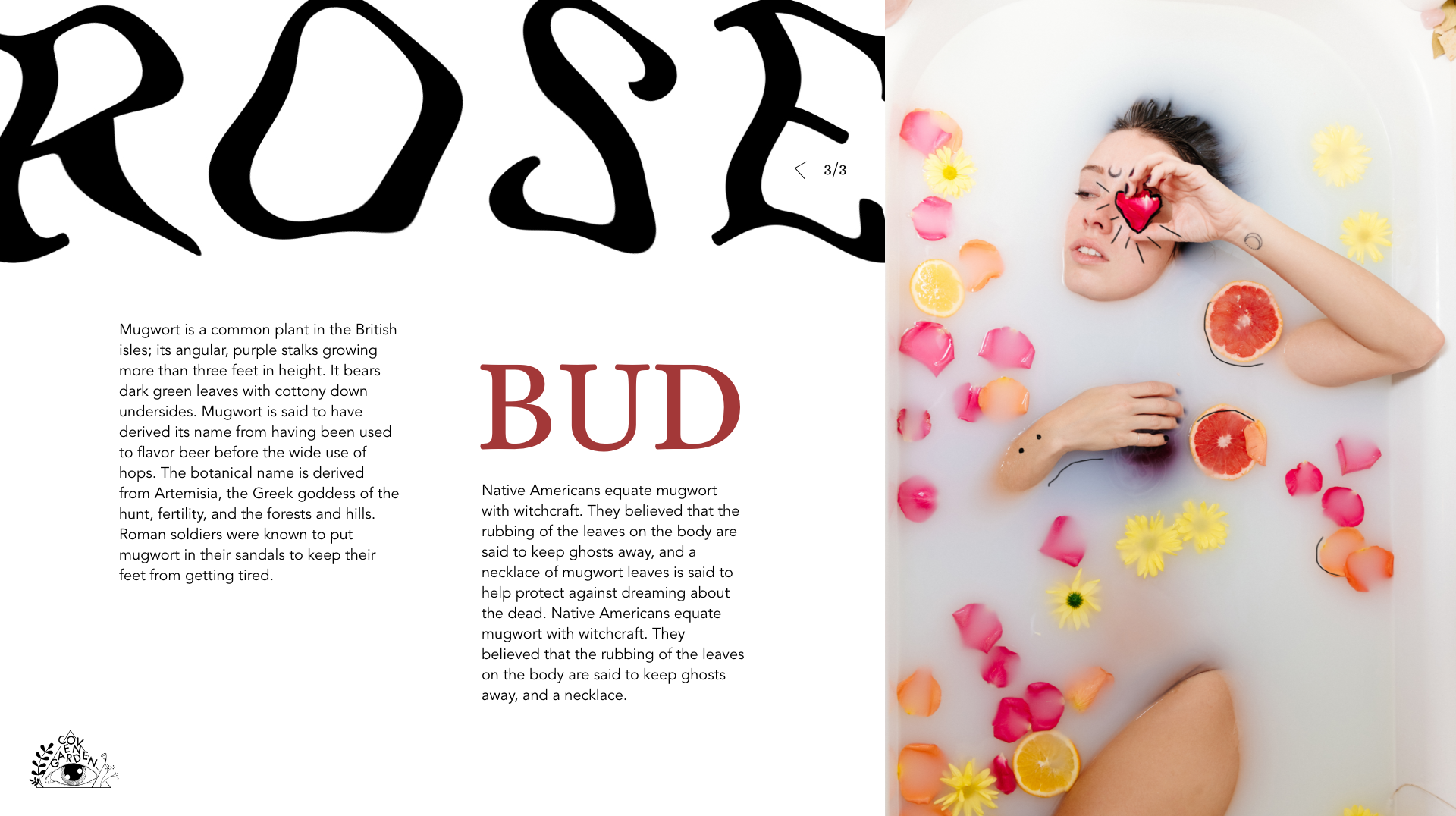 The other articles are two pages each, and they all are about different life "hacks" for being a modern witch.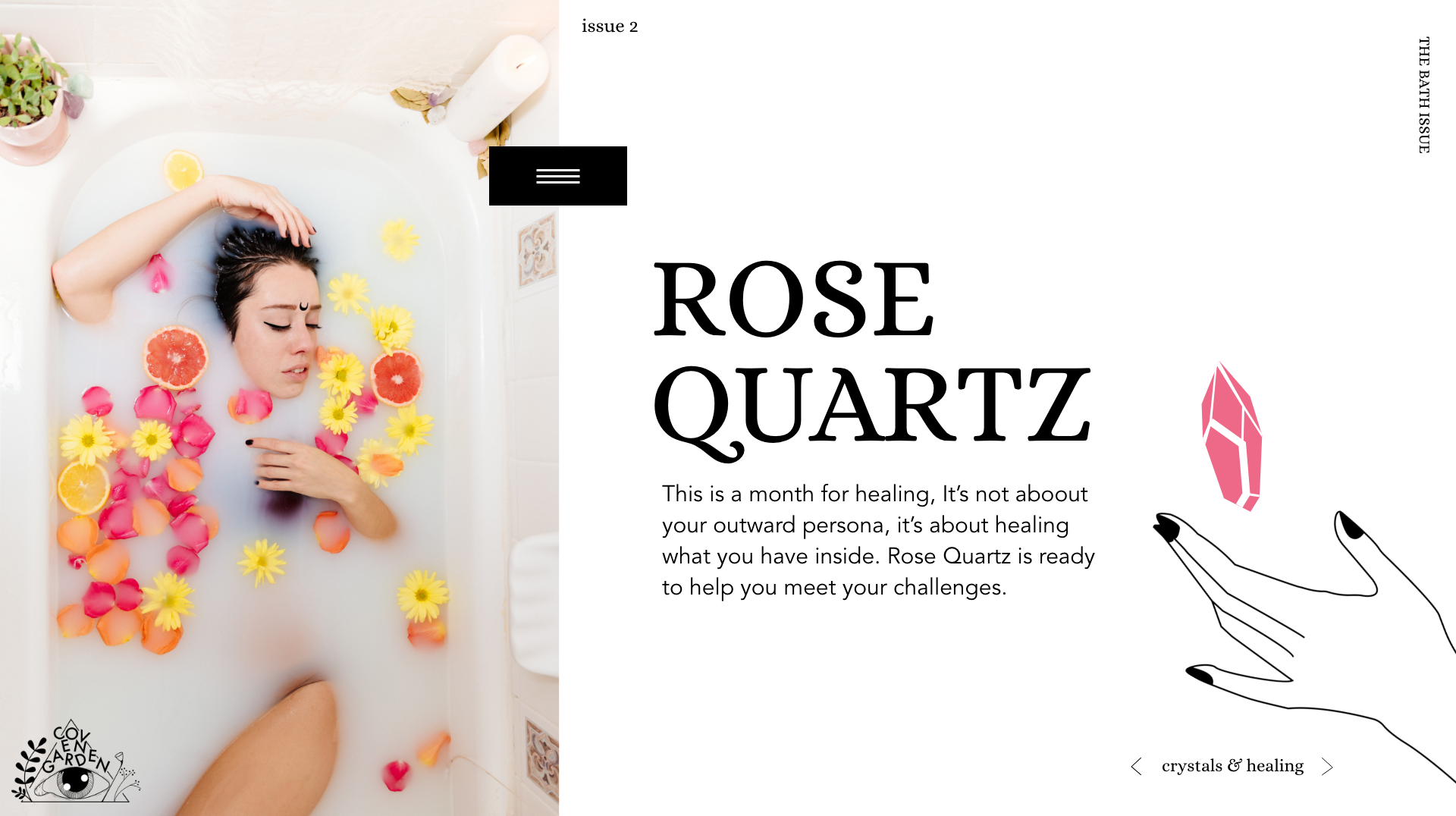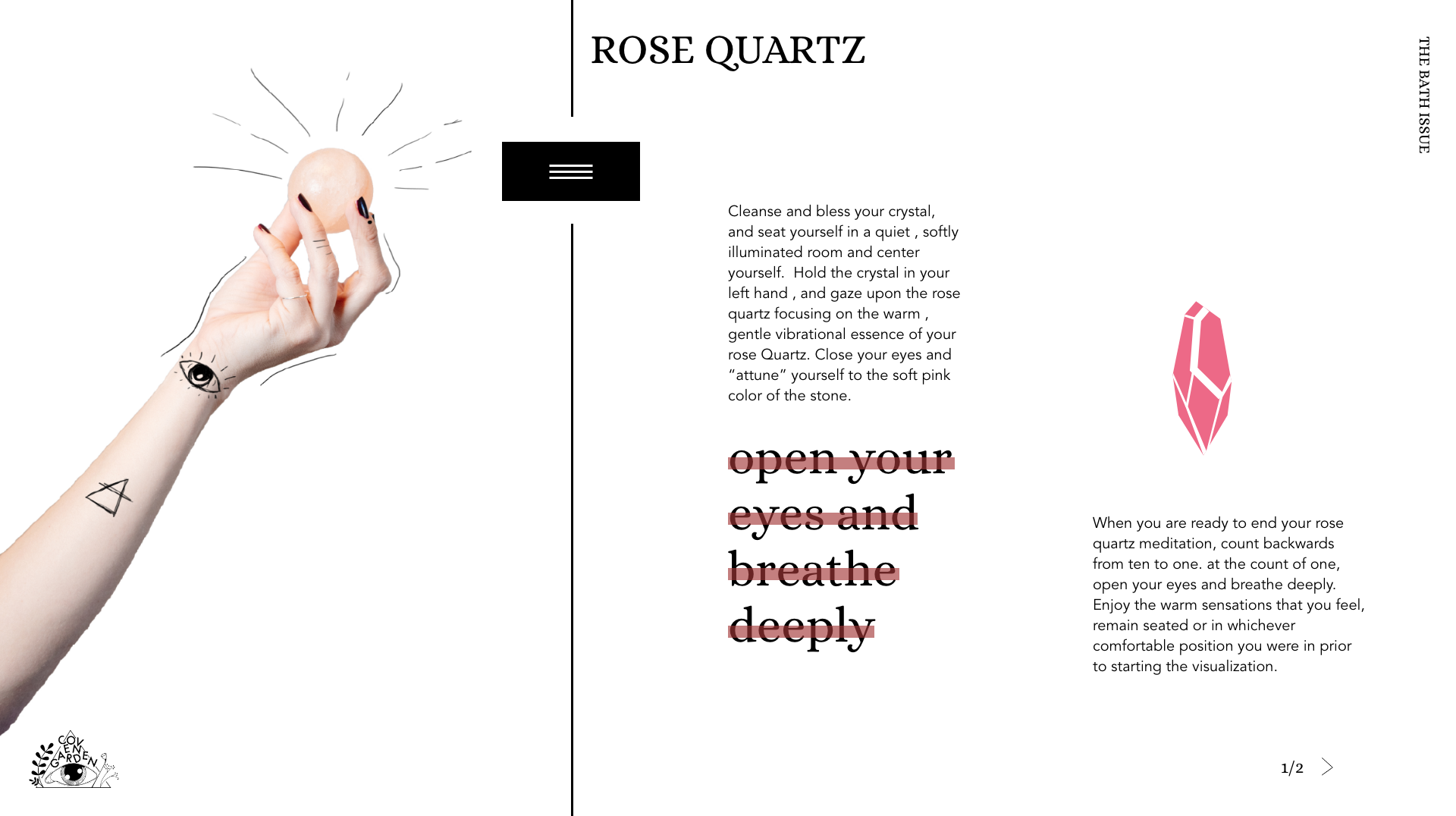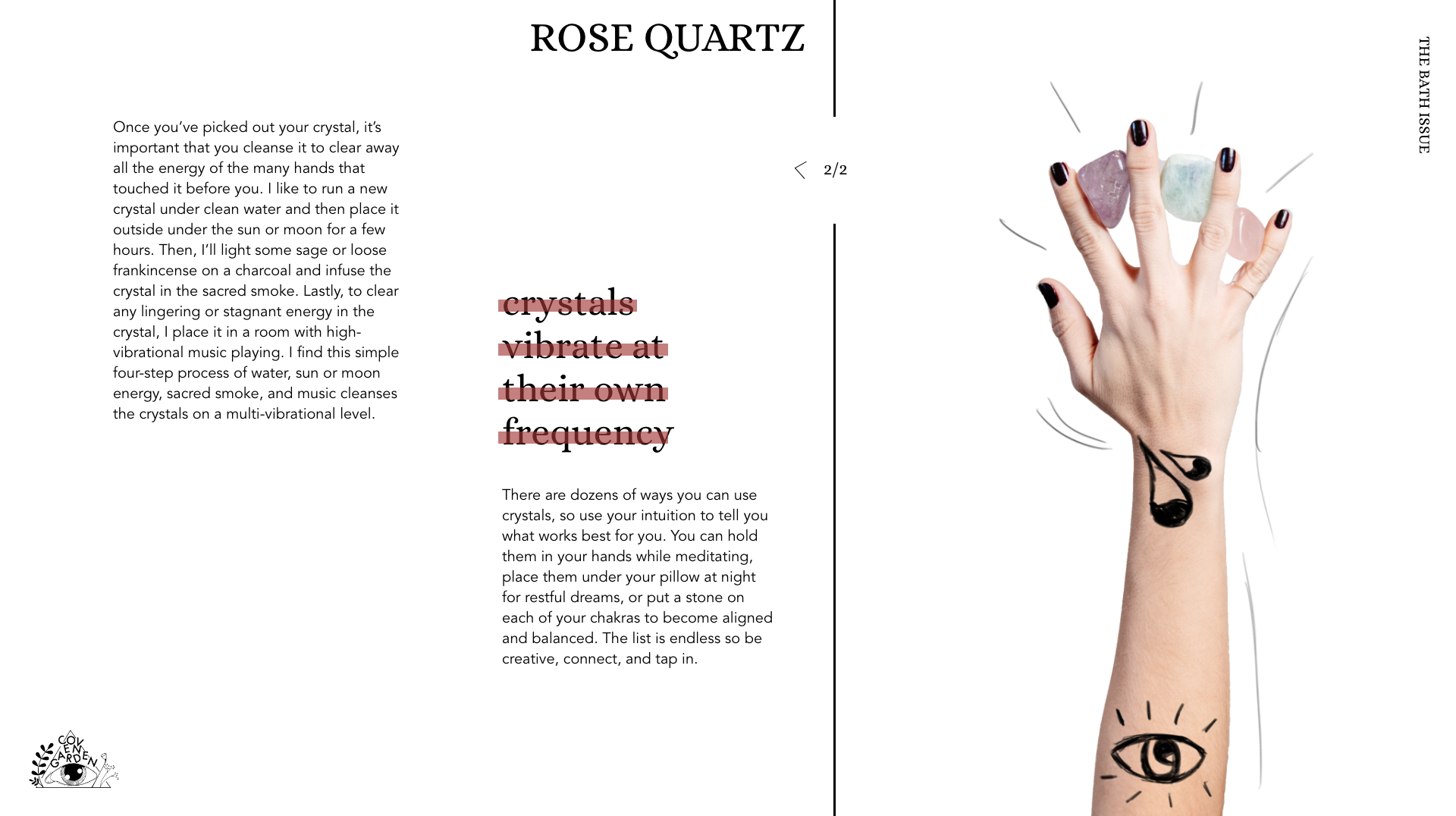 The next article is about being a witch in the kitchen, with recipes for essential oils, food, and teas.