PeachDish is a local Atlanta brand, similar to Blue Apron, where you can order local food & meal kits each week. Currently, their ordering system is only in desktop, I created an app. For it to be successful, it needs recipe interactions & user flows that are easy to use. I've even included two types of user flows. This app brings the feel  of fresh from the fridge with just a hint of an outdoor picnic.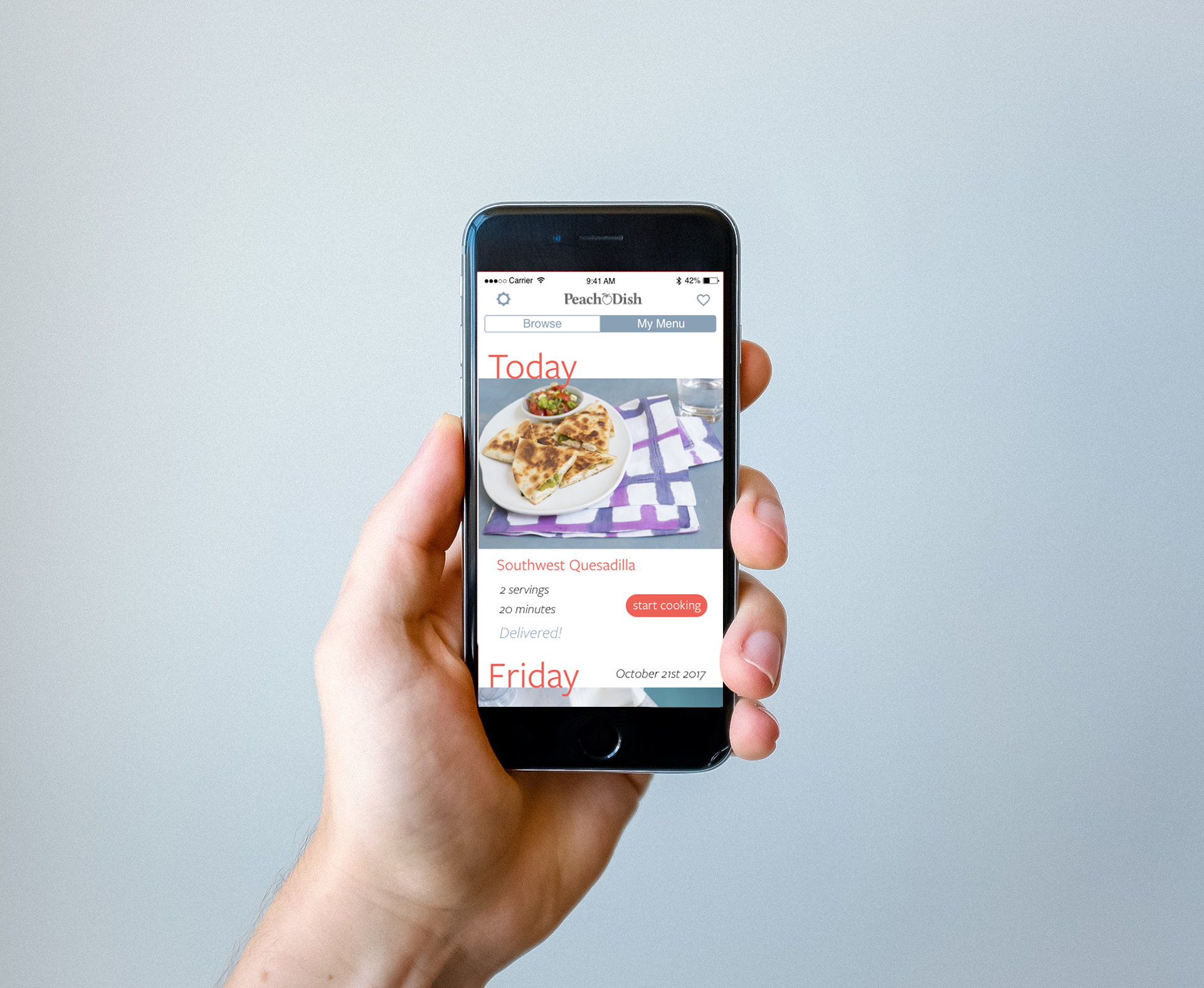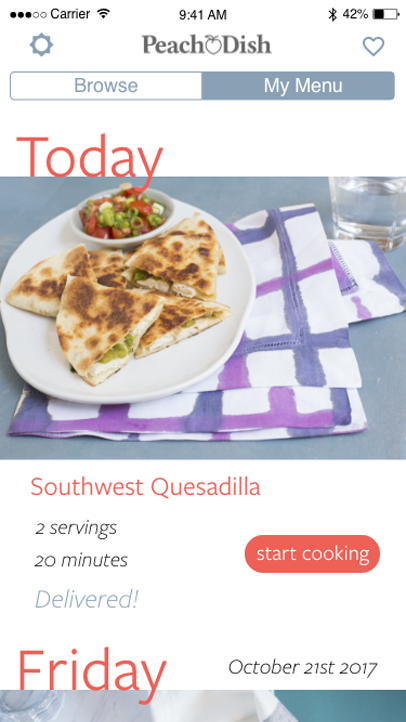 This home screen shows what it would be like if you've already ordered your meals for that week. In this mock up, one is in your fridge and one will arrive Friday. Below is a video that shows you the navigation between the browse for more meals, and the home feed.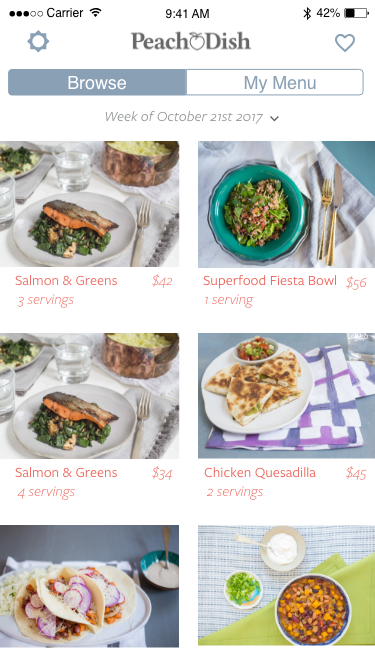 The video below shows the first of two recipe flows. It's an easy scrollable page of a step-by-step.  
The second recipe flow is a full screen take over. It's a mode with easy timers, and full-page directions for the moments when your kitchen counter is a mess, and your hands are probably covered in garlic and onions.